Eli decided to prop himself in front of the window to enjoy the afternoon sun. Sweet, quiet moments looking at books and looking adorable. The late afternoon sun streaming in on their soft skin was just so enchanting... love baby skin, love my babies...
Oh that toddler tummy!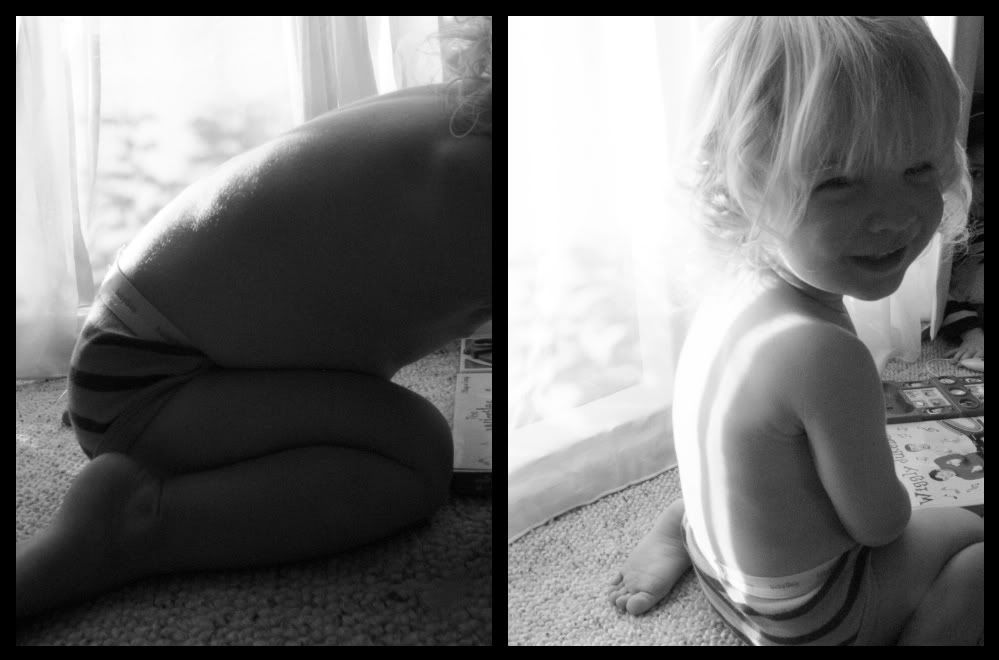 Lily came along and they decided to prop themselves on their little stools and then *gasp* asked me to take their photo. This is rare and of course I quickly obliged...