We had a brief stay with my sister on the Mornington Peninsula, and of course we had to make a visit to the beach! We chose a lovely little cove where dogs are allowed off-lead, so her gorgeous Staffy, Occy, could run wild. Needless to say, the kids ran wild right along with him! It was a sweet morning of sand castles, waves, shell collecting, beach walking, eel-spotting and just general delight with my treasures.
Mornington has the cutest little beach shacks... well, can you call them shacks when people pay $100,000 for the privilege?? Probably not - but cute nonetheless!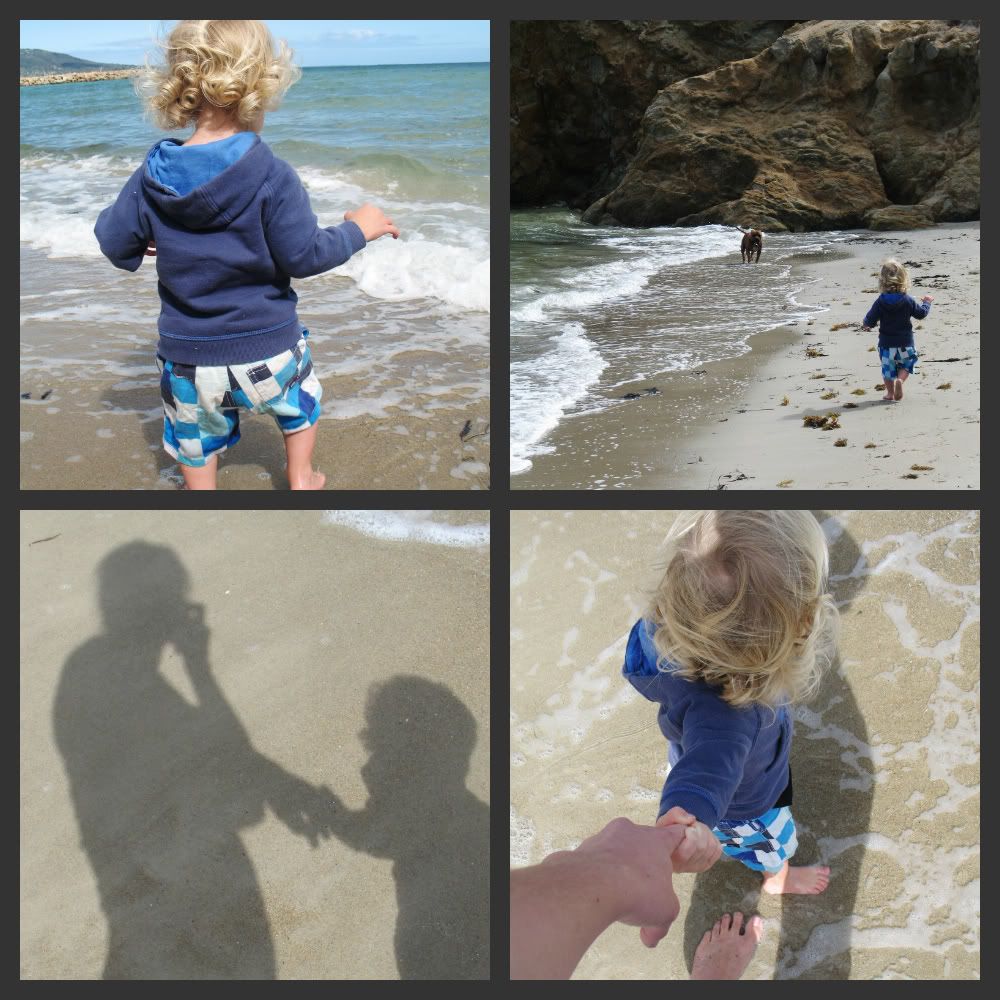 Beach time with my little Shadow...
Daddy got creative!
Lily spent the whole time intently building a city
Patting Occy is Eli's main priority!




Love my family - they are the sunshine of my life...
The perfect end to our Melbourne adventures, along with a raucous family dinner with my extended family that night. Good times, beautiful family.
I'm so grateful for this time away, grateful we could seize the chance to pack up and head out to rekindle treasured friendships and of course to seek a bit of adventure! The thrill of new things for little eyes to marvel at, new places for their little feet to tread, and the privilege I have of experiencing everything new along with them - making beautiful memories all bundled together in our family history. How blessed we are, blessed beyond all imagining....