Our glorious day began with breakfast on the balcony...
A splash in the hotel pool....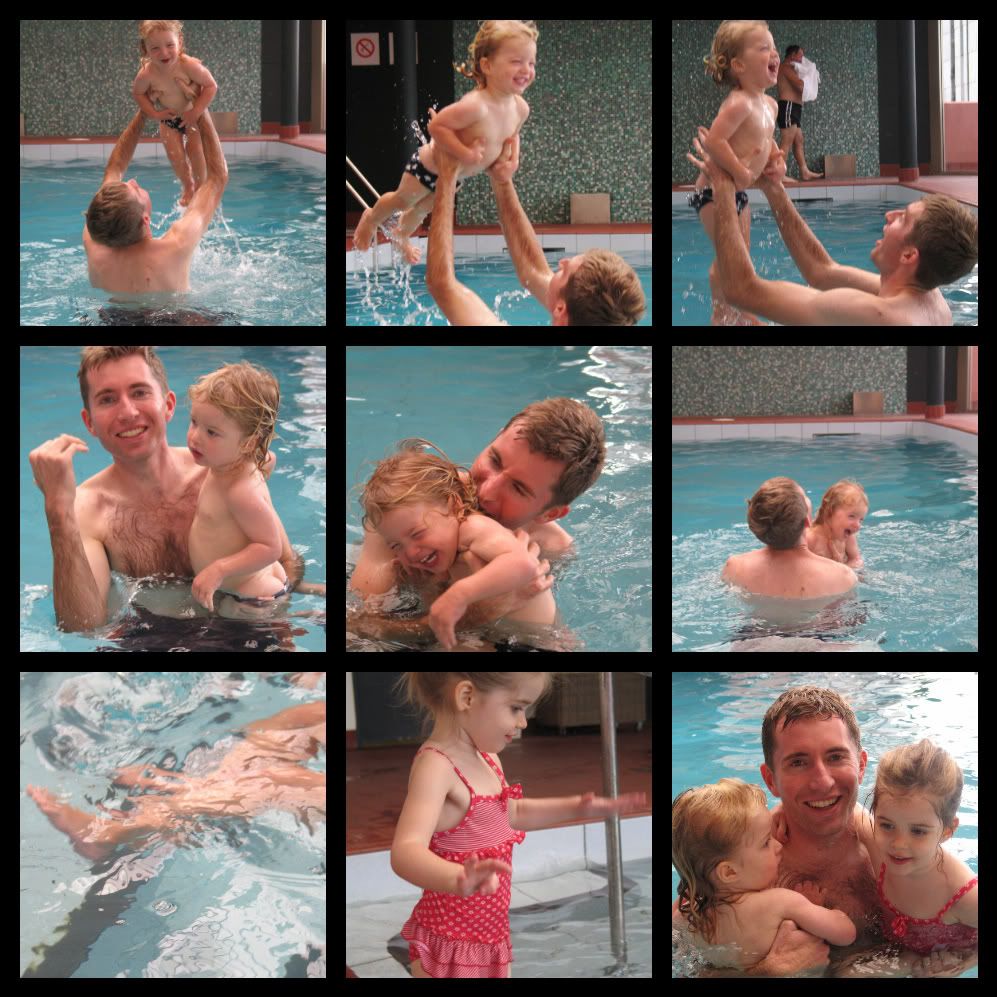 Poor Daddy had to go to his meetings (oh yeah, that's what brought us to Melborne in the first place!) so it was time to meet up with a dear friend Charlotte over her very long lunch break while we checked out Carlton Gardens, the super-cool playground and then the fabulous Melbourne Museum... phew!!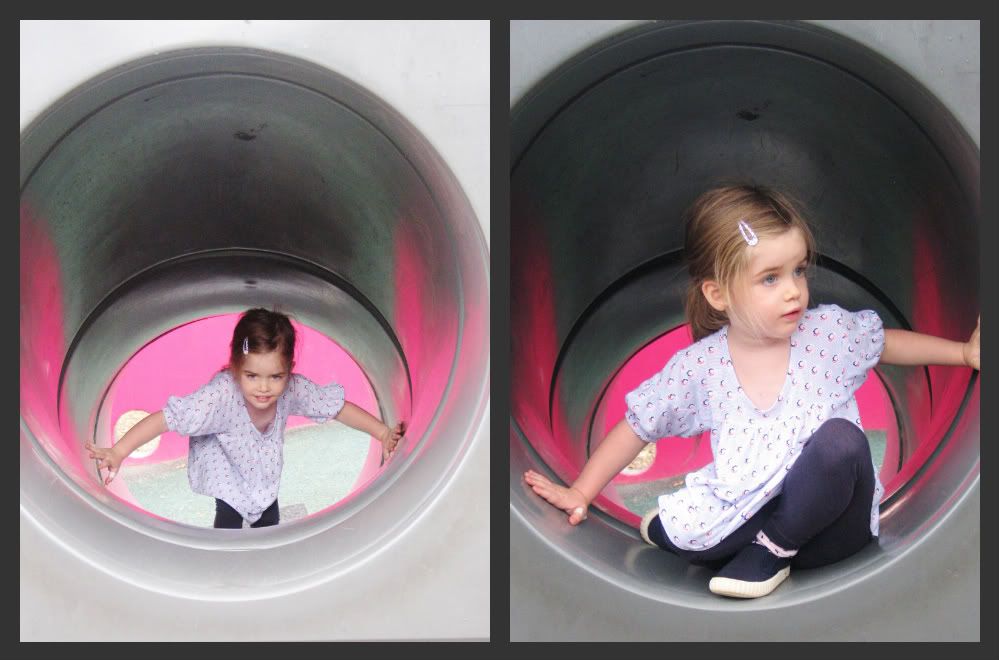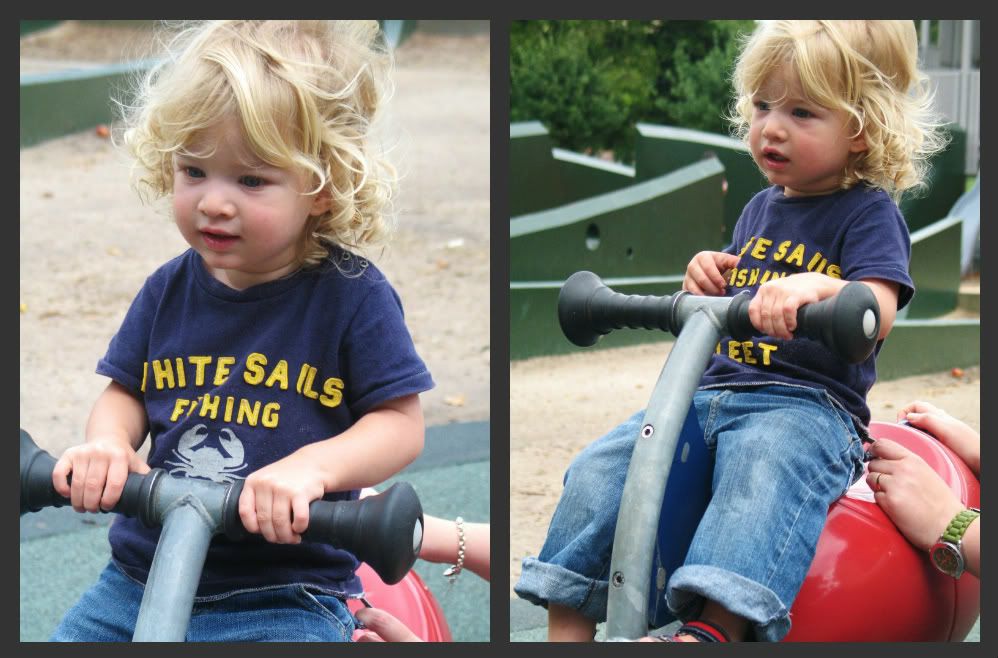 My little man... he is so beautiful, it makes me weep... those golden curls, those blue eyes, those chubby little cheeks..... adore.
Exploring the indoor rainforest at the Museum
Interactive Animal display
Lily is 3.5 Wombats high!
To top it all off, we hit up fantastic Lygon Street for dinner with five wonderful old friends. It was a magical night. strolling along, laughing, catching up, and enjoying the atmosphere of Lygon Street - Melbourne's Italian hotspot. It has dozens of Italian restaurants lining the street, all filled with people, amazing fresh pasta and cute checked table cloths. I felt like I was back in Spain or Italy with gregarious Italians standing out the front of each place and trying to coax us in to dine. Not being toughened up enough, I pretty much agreed to enter the first place we got accosted at!! Thankfully it was wonderful, and I had the most incredible gnocchi ever - little fluffy bites of heaven - divine. Mmmm!!
Little E loved the pizza and worked out an ingenious way to get all the scraps from his bib.
The tables were covered in paper and the kind waitress gave us some textas. I told Lily she was allowed to draw on the table clothes. She gave me a dubious/shocked look. When the waitress came out again, Lily piped up
'Scuse me, are we allowed to draw on the tables?!'
Lol... obviously she thought Mama had gone crazy or something!!!
After a stroll through the streets, we finished off with Argentinian gelati. I had Salted Caramel. I almost passed out from the deliciousness. Seriously.so.good. I think I could happily eat on Lygon Street every night forever... mmmm, love me some good Italian food!
Devouring Gelato
Soaking up the magical atmosphere
A fantastic night indeed - perfectly topped off with a cuppa on our little balcony, soaking up the night views. A massive day of city sights and lovely friends, adventures with the kiddies and divine food.... I couldn't ask for a better day!